By now it's clear that video is one of the best ways your business can communicate. 
A Cisco (Link) report showcased that 80% of the internet usage will be video consumption by 2021. No doubt that number has been accelerated due to the Global pandemic we're all facing in 2020. Right now, producing incredible video content for your social media can substantially help your business communicate and grow your audience . Video is the best medium to clearly communicate online. Period.
We get a lot of questions around "What is the best video content a small business can produce for social media" and we're excited to breakdown a list of best practices in using video to boost your brand and give you a few extra ideas.
Below is a list of 3 different ways your business should be using video so you can start creating impactful video content to grow your brand in 2020.
1. Explain who you are and what you do
People want to do business with people not a logo. Some of the best small video content can be a simple helpful tutorial or a behind the scenes look at your business. Try creating one of these videos and include it as a pinned post on your Facebook page, add as a highlight on Instagram or as a video on your website homepage.
Try outlining what you do and what problem you solve for your customers but, keep in mind, people are like goldfish so try to keep these videos around 60-90 seconds each.
Creating explanation video content like this allows you to provide a lot of content in a short period of time. While creating these videos, you can add supporting visuals as you are talking about how you solve your customers issues to make complex concepts much easier to understand.
Video Content Examples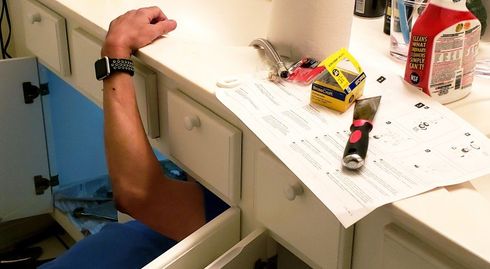 Example Brand – Plumbing Company
Video #1 – Why we started our company?
Video #2 – How you service your customer better than your competitors
Video #3 – A feature on your utility van and the cool features it has
Video #4 – Quality assurance checklist your field staff go through
As you can see by the examples, you want to completely open up your company and allow your audience to see everything. This is an immediate trust builder.
2. Showcase your brand ambassadors
We know you already have an incredible brand that your audience raves about so why not let them speak for you? Get them to share why they love your brand or business so much and the value they've received.
Referrals are the most effective form of growing business organically through social media. Getting a first hand account from your audience and sharing that builds incredible trust in your content and brand as a whole.
Video Content Examples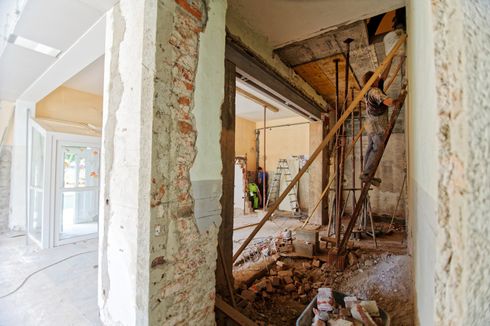 Example Brand – Construction Company
Video #1 – Share a customer renovation success story
Video #2 – How you provided value beyond the projects scope of work
Video #3 – Customers perspective on extra steps taken to ensure a budget friendly project
These pieces of video content paint your brand as the superhero in your customers eyes.
3. Cultivate your employees knowledge to educate your audience
Some of the most successful brands have built their following purely on teaching all of their knowledge without any expectation of anything in return. One of the most effective ways of establishing your company as a industry leader is through educating your audience and showing that you can answer any question they might have.
The best place to start is having your staff answer the most frequently asked questions in their department of the business.
Video Content Examples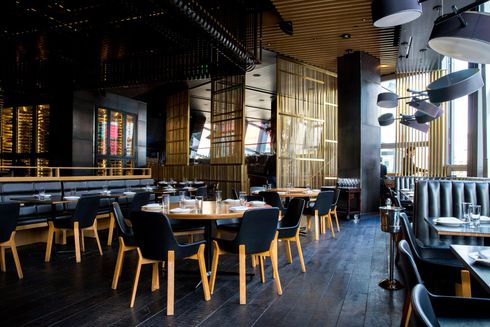 Example Brand – Restaurant
Video #1 – How a host sets a table at a restaurant in a certain way
Video #2 – How the main chef makes one of the famous dishes
Video #3 – Get a bartender showcase how to make signature drinks
Video #4 – Historical facts about some of the dishes you make
Giving your employees a voice through your social media videos will showcase that everyone in your business is knowledgeable and knows their stuff. The best part, getting each person to make 1 video could easily get you weeks of quality social media content.
The catalyst to the large uptake in video is purely a shift in consumer patterns. Times have changed and instead of a newspaper or TV people are turning to Netflix or their hand held devices. Gone are the times of newspaper ads and TV commercials but this presents a huge opportunity for small businesses.
Most traditional marketing initiatives cost hundreds if not thousands of dollars to execute and there usually is no guarantee or metrics that you get back from your dollars spent. Creating video content for your business is completely free and can be all done in house! When posting these videos on social media you are able to understand detailed analytics about your audience and use this data to make informed business decisions. It's how we tailor our content all the time at Tandem X Visuals. Your audience will start to dictate what they want from your brand without even saying anything to you. If you notice certain videos getting more engagement, your audience has spoken, tailor your content more in that direction.
Get started producing video content for your business today! The internet waits for nobody.
The time is ticking to get started producing content for your brand or business and the hardest video to make is the first one. If you need a hand producing videos for your small business, reach out and we can give you a few ideas to get started.
Don't think you have the time to produce your own videos or want to add that extra special touch?
Reach out to us and let's talk about the videos you are looking to produce.